I was boo'ed. I've seen this cuteness around blogland recently and was hoping I could get in on the action. Fortunately,
Natalie at Teachery Tidbits
chose me to BOO!
It's my turn!
So here are the rules:
1) Choose a fellow blogger that has more followers, another that has about the same number of followers, and someone that has less followers.
2) Blog about each of them and include this cute linky party icon in your blog.
3) Lastly, leave them love by offering them a goody from your store as their "treat." (If you have a store)
More Followers: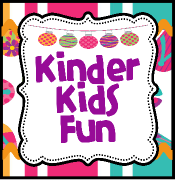 Kinder Kids Fun
Joni found my blog through a Carolina Blogger Meetup post. She was sweet enough to pop over and follow my blog and has left me a few comments. It's nice to know that someone is reading this thing (for the record, my parents are now reading it after I walked my mom through step-by-step over the phone- Hi Mom!). Joni has some great resources on her blog. One day, my coffee and I are going to have a date and read through her archives. It's amazing how much I continue to learn and grow as a teacher through others.
About
Not really at all the same:
http://teachingwithz.blogspot.com/
Rachel has twice as many followers as I do and we started blogging at about the same time so clearly she is a better blogger than I am ;) BUT, we teach the same grade in the same county and just "met" through blogging. It's so fun for me to read what she's doing in her classroom because we are doing the same things. She's great, check her out!
Less followers:
My buddies at
Fanatical in First Grade
. I met Tammy, Ashley, and Autumn at the
Carolina Blogger Meetup
. They had also just launched their blog and they share my excitement about the blogging world and the hope of a quickly growing blog.
If I BOOed you, please email me at landingink@gmail.com or leave a comment on this post with your email address so I can get you your treat (a goodie from my TPT store!). I couldn't find your emails!!
Go check out their blogs. Happy Halloween!